"I got this for my daughter who's in the fifth grade. She's studying the government in school right now, but her school isn't covering it very well. The Kids Guide is great! It gave her everything she needed to know. And, she just LOVED the election video and digital workbook! What a wonderful package—Thank you!"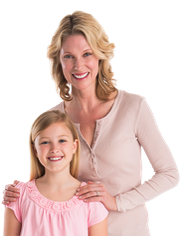 "I ordered this free bundle for my daugter. Her school isn't teaching her anything about how God has shaped our country, and that's very important to me! She loved the video, and she's crazy about Everbright Kids magazine! I'm so grateful that I found this offer. She's really enjoying Learn Our History, and looks forward to getting a new DVD and magazine each month!"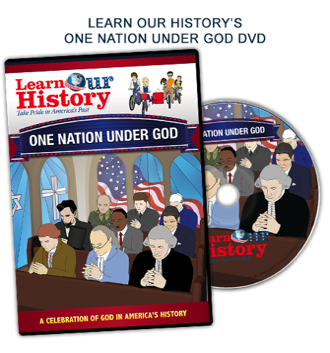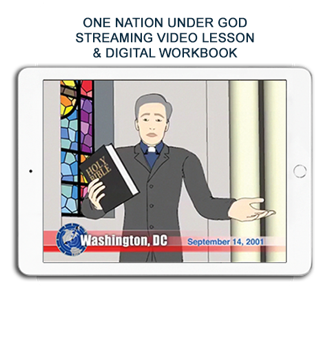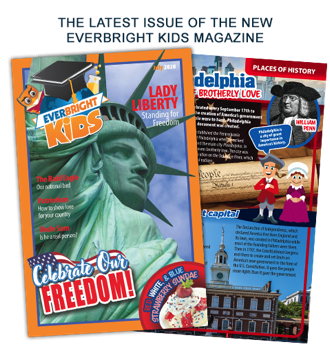 America is at a pivitol moment in our history. With secularism seeping in to every corner of our society, it's never been more important for our children to learn the truth about God's role in our history so they can preserve our foundations for the future.
That's why Learn Our History wants to give you this free gift bundle featuring our best-selling DVD, One Nation Under God, the accompanying streaming video lesson and digital workbook, and the latest issue of the award-winning EverBright Kids magazine. The gift bundle is free for your family. You just need to pay $1 s&p each for the DVD and magazine!
This fun and free gift bundle features the One Nation Under God DVD and video lesson, which will send your kids on an exciting adventure back in time to learn how God has shaped our nation, from the instant the pilgrims landed at Plymouth Rock through to today. Plus, your children will be able to test their newfound knowledge with Learn Our History's interactive digital workbook!
Plus, the special issue of EverBright Kids magazine will help your kids celebrate the freedoms we have as Americans, thanks to our Founding Fathers who set out to create a great nation that would allow its citizens to worship God freely! What's more, your children will enjoy oodles of entertaining content and creative activities that will keep them entertained for hours!
As part of this special offer, your kids can look forward to a new DVD from Learn Our History about once a month, including an accompanying streaming video lesson and digital workbook, all for just $15.95+$4.95 s&p. Plus, we'll send your kids a new issue of EverBright Kids magazine each month for only $5.75. You can cancel either at any time. And, if you're not 100% satisfied, let us know within 90 days to receive a full refund of your purchase price.
This special offer is only available while supplies last, so give your children the knowledge they need to understand the important role of God in America throughout our history. Order your free gift bundle now!
GOD'S ROLE IN U.S. HISTORY MADE EASY FOR KIDS